Amazing Delivery.
USPS/SONY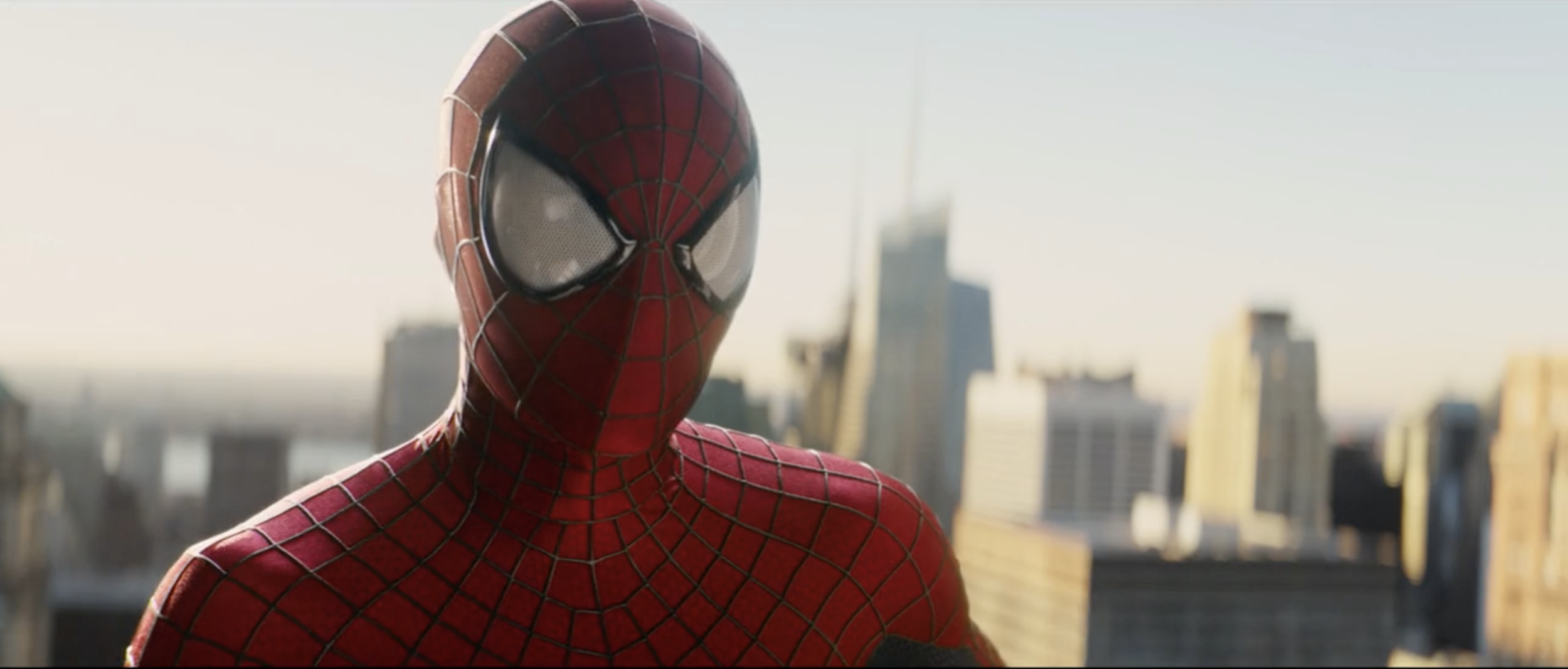 Look Who Just Swung By
To promote the speed and reliability of the Priority Mail service, this multimedia campaign for the US Postal Service teamed up with Sony's The Amazing Spider-Man and created superhero results.
CLIENT: USPS/SONY
ROLE: ACD/Writer
AGENCY:
UM (Universal McCann, NY)
SUPERHERO RESULTS
Amazing Delivery has been the most effective campaign for USPS to date. It delivered over 2.5 billion impressions and drove both online consumer engagement and Priority Mail box and stamp orders.
Perceptions of reliability, fast delivery and ease of use increased substantially. Consumer display and online video performed with superhuman strength, and social presence broke records.
We produced limited-edition Priority Mail packages and custom stamps available for purchase online for consumers to get in on the Spidey action.
CatchING a Ride
We wrapped nearly 2000 iconic mail trucks in images of Spider-Man carrying a Priority Mail box, something that USPS had never done before!
Streaming the New Mainstream.
SPOTIFY
The Sound Of the New Generation
Multiculturalism is the new mainstream. Many artists in the charts today are young and multicultural, just like their fans. So to increase brand consideration among the 22 million US Latino millennials, this campaign embraced Hispanic and American cultures and created a bicultural message that celebrates community, culture, and diversity.
CLIENT: SPOTIFY
ROLE:
CREATIVE/WRITER
AGENCY: P2050 New York
PLAYING WITH PLAYLISTS
The campaign focused on promoting Spotify's robust Latin catalog through playlists such as Baila Reggaeton and Mexillennials.
Also Known As...
Chevrolet
Need an Emergency Diaper Locator?
To introduce the Cruze, Chevy's latest addition to the family, the stories in this campaign rename revolutionary features of the car as familiar problem solvers for young and unstoppable Latinos.
CLIENT: CHEVROLET
ROLE: SENIOR COPYWRITER
AGENCY: LATINWORKS, AU
FEATURED FEATURES
A modern Turn-By-Turn Navigation System turned into an "Emergency Diaper Locator"; the fuel efficiency of 42 Miles Per Gallon became the "Keep Driving Until You're Ready" feature, and the biggest interior space in its class turned into "Room for Unexpected Passengers."
WHATEVER YOU DO, DO IT WELL.
KETEL ONE VODKA
Gentlemen, This Is Vodka!
Ketel One's 300-year tradition of perfecting craft distilling inspires this audio series on how to exceed in simple, everyday activities.
CONFIRM THAT THE PALM OF YOUR RIGHT HAND IS NOT SWEATY. EXTEND YOUR ARM AT A RIGHT ANGLE.

ESTABLISHING EYE CONTACT, OPEN YOUR HAND WITH THE THUMB POINTING UP. ADD AN ELEGANT PHRASE, SUCH AS "ENCHANTÉ".

WHEN YOUR COUNTERPART REACHES OUT, GRAB HIS HAND WITH DETERMINATION, BUT BE CAREFUL NOT TO HURT HIM. KEEP YOUR GRIP FOR THREE COUNTS: ONE MISSISSIPPI, TWO MISSISSIPPI… THREE MISSISSIPPI.
CLIENT: KETEL ONE VODKA
ROLE: CREATIVE/copyWRITER
AGENCY: GREY, NEw york
DETERMINE WHETHER THE ACT IS WORTH CELEBRATING, CLAPPING BY YOURSELF IN A CROWDED PLACE IS LIKE GETTING OUT OF A POOL AND NOT REALIZING THAT YOUR SWIMSUIT IS DOWN.

GENTLY ARCH YOUR PALMS, AND THEN CLAP THEM TOGETHER. THE DISTANCE BETWEEN THEM SHOULD NOT EXCEED 8.7 INCHES.

LOOK AROUND AND SMILE, IT WILL COMMUNICATE EMOTION, AND WILL HELP YOU KNOW WHEN TO STOP CLAPPING.
SIT DOWN AND SELECT WHICH FOOT TO START WITH. SLIPPING ON LOAFERS WHILE STANDING IS AS DANGEROUS AS A SURGEON WITH HICCUPS.

NOW, HOLD THE SHOE FROM BEHIND AND INSERT THE CORRESPONDING FOOT AT AN ANGLE NOT EXCEEDING 45.3 DEGREES, THIS WILL PREVENT THE SHOE FROM ROLLING UNDER YOUR HEEL.

STILL SITTING, REPEAT THE PROCEDURE WITH THE OTHER FOOT.
Dadtime Bedtime.
JOHNSON'S® Baby Bedtime Sleep App
Getting Babies Ready For Bed Isn't an Easy Task.
That's why first-time dad Louis and his daughter Tilly teach us how a baby can fall asleep faster and sleep longer with a simple bedtime routine that promotes the JOHNSON'S® Baby Bedtime Sleep App.
CLIENT: JOHNSON'S® Baby Bedtime Sleep App
ROLE: ACD, WRITER
AGENCY: UM (UNIVERSAL MCCANN, NY)
The Family of Today.
JOhnson & Johnson
One Family, Many Stories.
To help Johnson & Johnson connect with Hispanics, this multi-brand and multimedia bilingual campaign provides a look into a real Latino family in the U.S.
TV spots leveraged the family as the foundation for telling a variety of Johnson & Johnson brand stories.
Documentary episodes provided intimate views into important family moments and topics inherent to the U.S. Hispanic culture and their interaction with everyday brands.
CLIENT: JOHNSON & JOHNSON
ROLE: ACD, WRITER
AGENCY: UM (UNIVERSAL MCCANN, NY)
SOCIAL MEDIA & PARTNERSHIPS
The campaign's Facebook page provided daily content around Hispanic traditions and events resulting in a 75,000+ follower increase.
Since soccer played a key role in the family's daily life, we developed a partnership with FIFA World Cup creating exclusive content around their excitement watching the matches.
COHESIVE MEDIA PLAN
Print, coupons and retail activations were produced to complement media partnerships like programming integrations and influencer efforts. Banners were also distributed on high-traffic sites such as Univision in support of each brand spot.
I'm currently based in Miami and have recently lived in Los Angeles, New York City and Austin. When I miss the mountainous city of Bogota, where I grew up, I think about my favorite writer—the Argentinian, Julio Cortázar. While living in Paris in the 50s—the city where writers went to become writers—he realized that no matter where he lived, he would always be a Latin American writer.
I'm currently into
Bike rides

Just Kids by Patti Smith

My first novel (about a group of Colombians who meet in NYC while making journeys to escape political violence)

Street photography (Check out Urban Safari)